About
Alkromac
Alkromac is a team of experts with huge experience in our domain, partnered with trusted local venues and vendors with a one goal in mind to complete project with an exceptional experience and efforts.
We are committed to providing a different approach to outsourced
software development services.
Our approach is, first and foremost, based on understanding the business requirements of our clients. This demands a combination of skills and experience and the avoidance of assumptions. .
We assure the highest quality product, total client satisfaction, timely delivery of solutions and the best quality/price ratio found in the industry.
We believe that "Customer is the King". At Alkromac, we value our clients and thus work in a flexible environment for software development process which can be easily adjusted as per clients' requirements..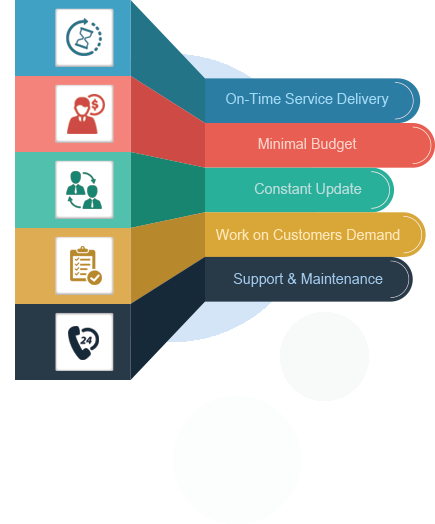 Agile Software Development Methodology
Agile Software Development is an approach that is used to design a disciplined software management process which also allows some frequent alteration in the development project.
This is a type of software development methodologies which is one conceptual framework for undertaking various software engineering projects
It is used to minimize risk by developing software in short time boxes which are called iterations that generally last for one week to one month.
Mobile App Development
Enterprise Product Development
Responsive Website Development
Website Maintenance Service